If you are looking for a soft starter that can better control the acceleration and deceleration curve of the motor, then the SCKR1-7000 is the best choice for you. This highly intelligent, reliable, and easy-to-use soft starter features next-generation soft-start technology, giving you an unprecedented level of control over your motor's acceleration and deceleration profiles. In this blog post we will explore some of the main features of the SCKR1-7000 soft starter and provide some advice on its use in different environments and what to look out for when using it.
One of the standout features of the SCKR1-7000 is its adaptive acceleration control. This function reads the performance of the motor during starts and stops, adjusting its control for the best results. The SCKR1-7000 soft starter has multiple curves to choose from depending on your load type, ensuring your load accelerates as smoothly as possible. In addition, the SCKR1-7000 is very easy to use, with intuitive programming and a large LCD screen with multilingual feedback.
When it comes to installing, commissioning, operating and troubleshooting the SCKR1-7000, you'll be happy to know that it was designed with ease of use in mind. Quick Setup allows the machine to run quickly and display trip messages in real language, pinpointing exactly what went wrong. The control input row can be placed at the top, bottom or left, making it flexible depending on your setup requirements. Plus, unique cable entries and fixtures make installation quicker and cleaner.
Although the SCKR1-7000 is designed to be easy to use and highly intelligent, there are some precautions you should take when using it in different environments. For example, if you are using it in a high temperature environment, you should ensure that the soft starter is sufficiently cooled and that the ambient temperature does not exceed its rated operating temperature range. Likewise, if you are using it in a dusty environment, you should ensure that the soft starter is free from dust and debris that could affect its performance.
Finally, it is worth noting that the SCKR1-7000 has a range of motor protection features. These include overvoltage protection, undervoltage protection, overload protection, phase loss protection, stall protection and short circuit protection. Additionally, extensive performance monitoring and event logging ensures you are fully aware of the soft starter's performance and any potential issues.
In summary, the SCKR1-7000 soft starter is an excellent choice for those users looking for greater control over the acceleration and deceleration profiles of their motors. Its adaptive acceleration control, easy-to-use design and range of protection features make it a highly reliable and effective soft starter. Just remember to take precautions when using it in different settings and you can enjoy its benefits for years to come.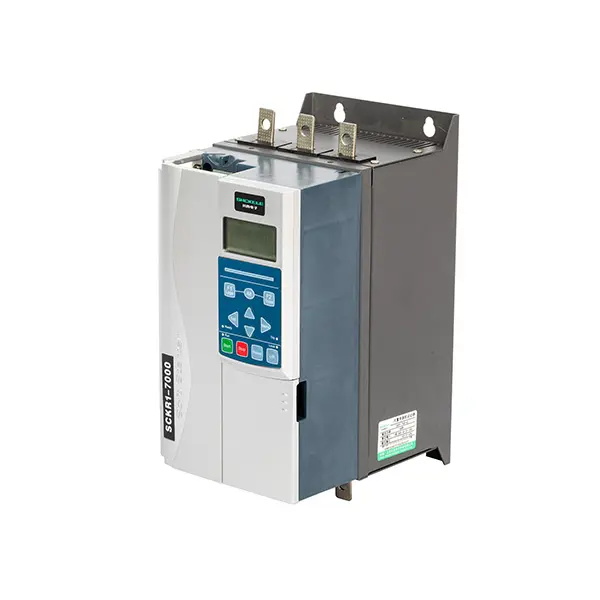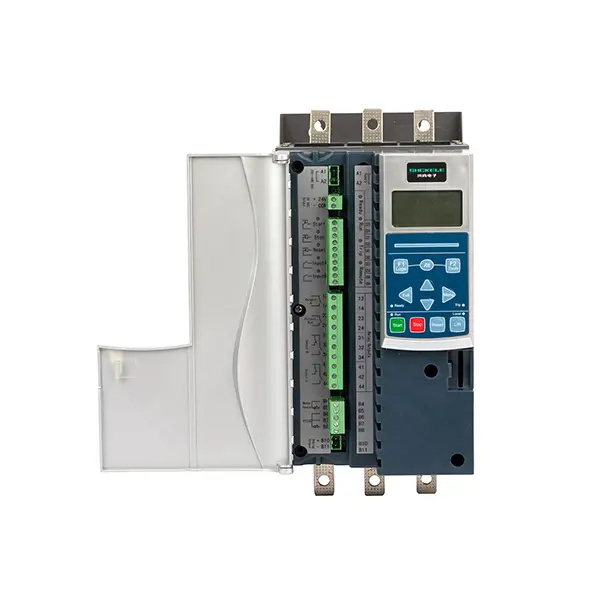 ---
Post time: May-13-2023